Phone system
What options should I consider for a new or replacement Phone system?
With over 20 years experience working with mobile operators , enterprises and SMB organisations we have the solution to satisfy your communication requirements. We specialise in PBX, unified communication and complete contact center options.
Phone systems are also known as PBX or IP PBX. Modern phone systems should run on your standard data network as opposed to legacy phone systems that ran on telephone wiring. Our phone system options include Xorcom, Yeastar and Grandstream. All these solutions have no trunk or extension licencing fees and have extensive functionality to cover both SMB and multisite requirements. We can also recommend and deploy options to cover common employee remote working scenarios.
Unified communications (UC) is an umbrella term for the integration of multiple enterprise communication tools — such as voice calling, video conferencing, instant messaging (IM), presence, content sharing, etc. — into a single, streamlined interface, with the goal of improving user experience (UX) and productivity. Microsoft Teams with Direct Routing will provide a complete unified communication solution including PBX. Consider this when replacing a legacy PBX system and especially if you are already using microsoft TEAMS in your enterprise.
For Contact center requirements, we offer the leading Genesys Cloud CX™️ platform. This solution is THE ALL-IN-ONE CLOUD CONTACT CENTER solution. Used by mobile operators, government , banks and enterprises we unify customer and customer service agents across phone, email, chat, text and social channels.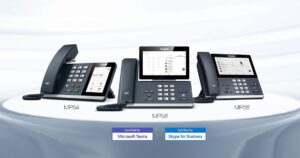 Grow Your Business with efficient enterprise communication
A PBX solution is essential to staying in touch with your customer base..
Serving your customer base requires your sales and support services are always accessible. With a wide range of SMB PBX solutions we have you covered.
Our solutions can include softphones and secure "over the internet connectivity ". Executives and employees are accessible from any mobile device, laptop or desktop… in the office, on the road or at home. Remote working…No problem!
Take MS teams to the next level with MS Phone system. Deliver on your strategy of unified communication.
With MS Teams you can Meet, chat, call, and collaborate. When considering your options for an upgraded Phone system make sure and add MS Teams with the Phone system addon plus Direct Routing to the top of the list. If you already Have an E5 licence, Phone system is already included. If you have an E3 licence you just need to purchase the MS Phone system Addon. Direct routing simply means integration your phone trunks to your MS Teams environment, we do this with the appropriate Audiocodes SBC. We can also integrate MS TEAMS to your existing Phone System in case you want to prolong the life of your legacy phone system investment.
Our solutions are powered by the leading certified SBC from Audiocodes.

accelerate Customer Service with unified communication to your Customer service representatives
You have 100s or 1000s of customers and you need to provide a complete solution to unify customer and agent experiences across phone, email, chat, text and social channels.
Create a new world of efficiency and empathy
Imagine a world where contact centers anticipate needs and respond so fully that customers feel pleased with every interaction — a world where employees are excited to get to work each day.
The Genesys Cloud CX platform makes that vision a reality. Around the globe, thousands of businesses use this powerful, all-in-one contact center solution to surprise and delight customers with effortless, empathetic experiences.